Instant Pot Adventures - Kidney Beans!

To keep up with the latest craze of "must have" cooking appliances, Shiloh Farms has purchased an Instant Pot! After receiving numerous calls from customers asking for instructions on how to cook our grains and beans using a pressure cooker, we thought this would be a worthwhile pursuit. The instructions that came with the Instant Pot were helpful, but rather vague. With the help of one of my co-workers (who is very familiar with using our dried beans), we set off to experiment! Hopefully our instructions will help you to prepare the Shiloh Farms products!
We started with Dark Red Kidney Beans. My co-worker, being a 'traditional dry bean cook', wanted to try beans that were soaked overnight to compare them with beans that were not soaked overnight. How would cooking times differ? What would the Instant Pot do? And more importantly, could we handle it? Here are the results:


Soaked: 1 cup Dark Red Kidney Beans covered with water; soak overnight (6-8 hours). Rinse beans and place in pot, adding 3 ½ cup of water. Set timer for 15 minutes on HIGH pressure; then allow release time of 15 minutes. Drain and use.
The beans turned out a little over-cooked. If you were planning on adding the kidney beans to chili or soup, you may not want to cook them as long; or release the pressure sooner.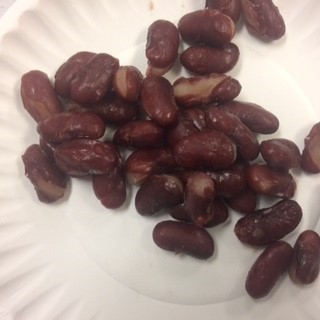 Non-Soaked: Use the same ratio of Kidney Beans to water: 1 cup of beans to 3 ½ cups of water. Set timer for 30 minutes on HIGH; then allow the pressure to release for 15 minutes. Drain and use
These beans turned out great! There were a few beans that split or lost skins, but mostly stayed together well. Depending on what you want to use the beans for, you may want to adjust the pressure and/or release time.
We are by no means experts at using the Instant Pot yet, but this is what we found worked for us. We thought that the Kidney Beans cooked better when they were soaked a little bit first, even if it was just 1- 2 hours before adding to the cooker. If you are using in chili or soup, you may want to lessen the cooking time or release the pressure sooner to keep the beans from continuing to cook because some of the beans were splitting. Hoping this helps!


We will continue to experiment here and hope that we will be able to help you with your pressure cooking!


If anyone has suggestions on how they like to cook the Shiloh Farms Beans or would like to share Instant Pot tips, please email Beth at: info@shilohfarms.com. Enjoy!